30 Dec

BMW Service in Cleveland Ohio

BMW, or Bavarian Motor Works, is a German luxury vehicle manufacturer known for producing high-quality cars with advanced engineering and performance. BMWs require regular maintenance and repairs to keep them running Snoothlying.

Maintaining a BMW is crucial to keeping it running smoothly.

Here are a few tips for BMW maintenance and repair:
Follow the manufacturer's recommended service schedule. This will ensure that your BMW is getting the proper care it needs at the correct intervals.
Use high-quality oil and filters. Your BMW's engine requires high-quality oil to function correctly, so be sure to use the type of oil recommended by the manufacturer.
Keep an eye on your tires. Proper tire pressure and tread depth are essential for safe driving and optimal performance.
Monitor your brakes. It's essential to regularly check your brakes for wear and tear and have them serviced as needed.
Replace your windshield wipers regularly. Wiper blades that are worn or damaged can compromise your visibility while driving, so be sure to replace them as needed.
By following these simple tips, you can help ensure your BMW is running at its best and avoid costly repairs down the road.
A critical aspect of BMW repair is staying up-to-date with routine maintenance. This includes regular oil changes, tire rotations, and inspections to ensure your BMW operates at its best. Neglecting routine maintenance can lead to larger, more costly repairs down the line.
In addition to routine maintenance, there are a few common issues that all car owners may experience that require repair. These include:
Engine issues: BMWs are known for their powerful engines, but they can still experience problems like misfires, low compression, and oil leaks. These issues can be caused by a variety of factors, such as faulty spark plugs, a worn timing chain, or a leaking gasket.
Transmission issues: BMWs are equipped with advanced transmission systems that can sometimes experience issues like slipping gears, rough shifting, or grinding noises. These issues can be caused by problems with the transmission fluid, the gears, or the internal seals.
Electrical issues: BMWs have complex electrical systems that can experience issues like dead batteries, faulty alternators, or problems with the starter motor. These issues can be challenging to diagnose and may require the expertise of a trained mechanic.
If you're experiencing any of these issues with your BMW, it's essential to have it repaired as soon as possible to prevent further damage. When it comes to BMW repair, it's always best to work with a reputable mechanic or dealership that has experience working with these high-performance vehicles.
Overall, proper maintenance and timely repairs are essential to keeping your BMW running smoothly and ensuring that it continues to provide the performance and luxury you expect. With the proper care, your BMW can provide years of driving pleasure.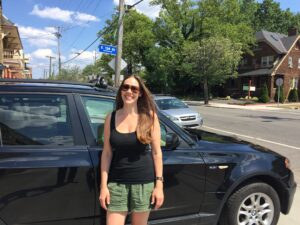 We're YOUR Local BMW Specialists You Can Trust!
No matter which model BMW you own, we have the proper training, experience, and tools to accurately diagnose and fix any problems you may be running into. BMW has long been a popular brand around the world, and they have many models of outstanding vehicles for you to choose from, primarily when they work as designed. Like any car, you're going to find yourself needing maintenance or repairs on it eventually. When the time comes, bring your BMW to our experts, and we'll make sure to get to the heart of the problem so you can get back on the road quickly!
Larchmere Imports – Take care of yourself and your car in Cleveland, Chagrin Falls, or University Circle.
Larchmere European Imports Cleveland Location: (216) 229-8000
Larchmere European Imports Chagrin Falls Location: (440) 591-5488
Don't forget about our University Circle Valet Service!
Check out our Instagram Page to see what's happening around the shop @larchmereimports
Follow us on Facebook to stay up to date on the latest promos https://www.facebook.com/larchmereimports/