12 Dec

Why Your European Auto Needs a Specialist

There's a reason that European automobiles like Audi, Volkswagen, Mercedes-Benz, and Porsche have such a powerful reputation. The high end European engineering you'll find in each of these luxury vehicles is synonymous with quality and strong performance. This makes for a really high quality vehicle that is a step above your average automobile and delivers no matter what the weather or road conditions look like.

If you're in the market for a new car, you can do far worse than a European import. However, we commonly get asked a really important question from European car owners: "Is it really that important to see a European auto specialist instead of a regular mechanic?"

We hope to prove to you that the answer is an unquestionable yes. You shouldn't just settle for any Cleveland mechanic or auto repair shop. If you love the experience that comes from an amazing European automobile then you need to find specialist mechanics & technicians like those that make up the team at Larchmere Imports to maintain it.
European Autos Require Special Skills
Even within the general terms of "European cars" or "European imports," it's true that there can be some major differences between a German BMW and a Swedish Volkswagen. In the U.S., however, you'll often find European auto specialists who are familiar with one are familiar with the other as well. European vehicles tend to be crafted in a more nuanced manner – and good mechanics & technicians in the U.S. go out of their way to thoroughly train themselves to serve an array of European models.
Specialized Tools
This shouldn't come as a big surprise since European nations use the metric system, but even beyond that the parts of their vehicles are simply designed differently. Because of this the normal tools won't do – at least not if you want tools that are actually designed to work with the specific brands of automobiles that made European engineering famous.
Without the right specialized tools, even the best European auto specialist can't complete your repairs and maintenance the way they were meant to be.
Specialized Skills
The design of many European automobiles, especially those that are considered luxury, are crafted with a very clear ingenuity that comes from automotive systems that are more complex and intricate. This combination means that your mechanics need to have specialized skills to know what they're looking at so they can complete your job and do it right the first time.
A European auto specialist has taken extensive time to acquire and learn how to use this focused group of tools and skills, and they ideally have practical experience working specifically with European models as well. This is why specialists are so important: because they know European parts, how to maintain European vehicles, and how to repair European cars, whether German, Swedish, Austrian, or otherwise, on a level that is simply above and beyond the average mechanic.
Superior Performance Over Time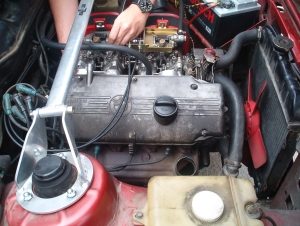 One of the major benefits that comes from choosing to buy a European import over a more common car brand is the fact that these cars are made with quality in mind. The superior design and more intricate systems mean that these vehicles aren't molded from a generic cookie cutter – each one is designed to be an absolutely exceptional driving machine. Better control, better handling, and better performance. That's also the reason whenever a list of the cars that break down the least is released, you see those lists loaded with European brands.
That's not to say they're flawless – every car will break down given enough time and use. You will almost always save a lot on maintenance and repairs in the long run because you won't have to do either nearly as often with a fine European model. Just stay completely on top of the maintenance, and you'll be stunned by the amazing lifespan of these cars.
Understanding "Common" Problems
While it's a bit of an exaggeration to say there are "common" problems with European automobiles, even before diving into the fact different models, years, and brands will be vastly different from one another, there are some problems that will inevitably come up as tens of thousands or hundreds of thousands of miles stack up.
Though many garages are used to seeing problems from aging cars, fixing a standard domestic model and a luxury European model are two different ballgames entirely. While these may sound like common issues, in most cases you will want a European auto specialist looking at things whether you drive an Audi, BMW, or other European model entirely.
Electrical Issues
You'll not only want an experienced local mechanic to deal with electrical issues for your European import, but there's a pretty good chance you'll also need a technician to properly evaluate the system, check it with advanced tools, and guide the mechanic to the right solution.
Whether the problem is a dim dashboard, loss of functionality in other systems, or an inexplicable drain on your battery, there are several electrical issues that our Cleveland European auto specialists know how to handle. That's the edge that comes with decades of experience.
Check the Alternator
This is a big one, especially if a lot of miles have passed since the last change out. An alternator that starts acting funny can create issues that pop up in a lot of different ways for both the battery and the electrical systems, and a lot of European designs rely heavily on the latter, making this review even more important.
Sometimes it even takes a really experienced European auto specialist to see that the root problem is an alternator versus the actual battery, steering, or electrical system. In other words, this "little" issue can have some serious repercussions, and you'll want to know from the get-go so you can treat the problem your car is having rather than a symptom.
Fuel Pump Switch Issues
One of the potential drawbacks to having such a finely crafted machine is that everything is so well balanced and optimized for high performance that sometimes one issue can end up having a domino effect that just throws everything out of whack. This is part of the reason checking the fuel pump switch is a major part of any maintenance inspection or diagnostic that is done by true professionals.
For example, if power is lost to the fuel pump switch, this can end up causing serious issues like the engine dying while driving, or a failure to start up at all.
Cleveland Drivers Love European Imports
Let's face it: there's some pretty good taste in the city. European luxury automobiles have been called everything from engineering perfection to working works of art. No matter how you want to describe them, you're talking about some truly top of the line automobiles. Some of the best in the area.
You don't want mediocre mechanics outsourcing repair work and then charging you extra to do so. Choosing the best import car repair specialists Cleveland has to offer is one way to make sure that you stay running on the road and enjoying everything these remarkable vehicles have to offer.
We're Here To Serve You!
Featuring decades of import experience working on every type of European automobile imaginable, our talented staff of technicians and mechanics know how to give your car the five star treatment it needs. If you find yourself needing European car detailing, maintenance, repairs, or even just a checkup in the Chagrin Falls or Cleveland area, make sure to give Larchmere Imports a call.
Book an appointment to give your car the royal treatment so you can continue to enjoy experiencing fine European engineering at its absolute best at a price that won't bust your budget.
Cleveland European Auto Maintenance & Repairs: (216) 229-8000
Chagrin Falls European Auto Maintenance & Repairs: (440) 591-5488