18 Jan

Re-Harnessing the Power of the Jaguar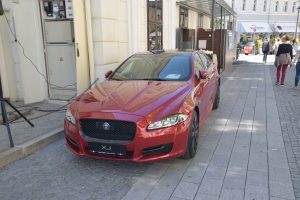 Certain vehicle brands just have a reputation that precedes them. Porsche, Aston Martin, Jaguar – there's something about those names that really allow the imagination to take off. Anyone who has been behind the wheel of a Jaguar and allowed to cut it loose understands the appeal that this classic brand holds. Long acknowledged as a car that could provide speed, power, and arguably a bit of extra sex appeal, there's a lot to love about what the Jaguar brings to the table.
However, like any vehicle the Jaguar has its share of potential maintenance issues, especially over the past twenty years. So what caused these complications to rise?
A Tale of Two Cars
The recent history of the Jaguar brand has really been a tale of two cars. Early after 2000 and going as recently as 2012, Jaguar actually lost some of its premium reputation after a series of new models had recurring problems above and beyond the usual. In other words, as good as a Jaguar is when it is working as advertised, there have been plenty of recurring frustrations that happened in enough models to cause concerns.
In fact it's well documented online at sites like Repair Pal, True Delta, and Car Complaints just how many problems there have been with many of the Jag models from 2000 through around 2012. Now some models account for a particularly large number of complaints over others. There are plenty of owners who bought a Jaguar during those years and have had no issues over time, but there's a reason the reputation went a bit sideways during that decade and change.
However, post 2012 that has really turned around. Whether it was a recommitment to quality, focusing on learning from past mistakes, or design changes to simplify the engineering without sacrificing quality, Jaguar really rebounded. Positive reviews shot up, complaints dropped dramatically, and the number of common issues dropped substantially.
In fact, many rankings Jaguar went from being ranked as fairly unreliable in the mid-2000's to very reliable in the late 2010's. So if you've recently bought a Jaguar or are looking at one, that's a European model that will once again put you in great shape!
The Most Common Potential Repair Issues
As with all vehicles, there are going to be potential repair issues. Regular maintenance is always a good idea, and even the highest performing European imports are no exception. You'll want to make sure to have experienced professional European automotive specialists who can handle every potential problem you may run into.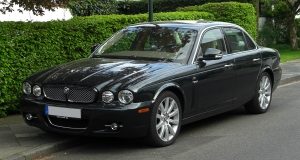 The most common issues for a Jaguar are:
Transmission
Ignition coil issues
Overheating engine
Electronics
Transmission Failure Issues
This was one of the most common problems to pop up during those "dark years," and it was especially prevalent in the X-Type & Jaguar XJ models. Premature failure of the automatic transmission is far more common than we'd care to see, and that is a pretty major issue. If you feel like the gear is slipping on its own, there's a delayed engagement, or your see any signs of fluid leaks or the transmission warning light coming on, then it's time to get your Jag into our garage so we can fix that problem fast.
Transmission issues are not the type of complication you can ignore or even put off for any amount of time. If you see any possible signs of an issue, then it's time to bring you Jaguar in for a checkup at the very least.
Ignition Coil Misfires
The ignition coil is a crucial part of the engine. This is one of those problems that often gets overlooked because it can flare up, then go away, then show up again. This intermittent issue can cause plenty of problems and is most common in S-Type vehicles that were manufactured from 2000-2005.
You'll often find this problem crops up right after the 100,000 mile mark, so if that is a mileage mark that you are approaching, then you'll want to keep an especially close eye out for this. Since this is an issue that fades in and out, it can trip the check engine light, but it won't necessarily keep it on all the time.
Overheating Engine
No one likes an overheating engine, and no one needs to be told why this is a killer not just on vehicle performance but overall car health. There can be multiple causes for this issue, but the main source with some Jaguar models is excessive loss of coolant. This happens because the plastic coolant reservoir as it was designed and installed ends up being prone to leakage.
When there isn't enough coolant, the engine overheats, adding stress to every other part under the hood and often leading to a domino effect of failures. If you notice the engine frequently runs hot without good reason, then bring it by and we'll take a look to see if the coolant reservoir has issues or if your Jaguar has any other undiagnosed potential issues that could be creating this problem.
Electronics
The various issues with electronics are not narrowly focused on one or two things, but can pop up in many ways throughout the various systems in the car. You can find a laundry list of glitches involving the warning lights coming on all the time when nothing is wrong (or vice-versa), climate control issues, problems with the automatic locks or windows, and more. If you are experiencing one or more of these complications, then it's a good idea to get a full electronics diagnostic to make sure all your systems are in working order and to fix the ones that aren't.
Northern Ohio Jaguar Owners – Contact Us Today!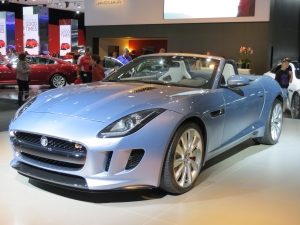 If you love speed or owning the ultimate in high performance sports cars, it's not hard to see why the Jaguar would speak to you. Especially the convertible models. They're a beautiful vehicle designed to offer a "next level" performance, and when they're working as built that's exactly what you get.
Whether you're looking for a basic checkup, general maintenance, or a needed repair, our experienced technicians bring decades of knowledge, experience, and skills to the table to get your Jaguar back on the road looking and performing its very best. We have the special tools needed to handle all of your needs in house and get you back on the road and enjoying the Jaguar life – especially when the weather's nice.
Don't wait another minute. When you need any auto work done in or around Cleveland, Chagrin Falls, or University Circle, make sure to contact our professionals here at Larchmere Imports!
Chagrin Falls Location:  (440) 591-5488
Cleveland Location: (216) 229-8000
University Circle: Call for pick up service!