25 Jan

Saab Maintenance & Repair – Your Guide For Smooth Performance
Saab has earned a reputation for being a budget friendly solution to drivers who love what European automotive design and ingenuity brings to the table while needing to keep the sticker price well below a Porsche, Jaguar, or Mercedes-Benz. There's a lot to like about the direction Saab has taken, including their radical shift in 2003. While models after then might still be referred to as 9-3's, long-time Saab owners can tell you there was quite a change in both the engine and design around that year.
Common Issues to Look Out For
One thing Saab has been particularly good at is avoiding the problems that pop up right off the factory floor. Despite their extreme rarity, Saab vehicles will have issues like any other car given enough time or miles. Some will be more common than others overall, and there will be some variance depending upon the model in question.
Sludge buildup in the engine
This is one that pops up over time with certain models. There is some debate on whether using a higher quality oil can help prevent this, with many professionals agreeing that definitely tilts the odds in your favor. On the other side, using the lowest quality oil is generally never a good idea and may exacerbate any sludge build ups that the engine is prone to.
You can count this among the issues that regular maintenance can help prevent, making it especially important if your Saab's engine ends up being one that is prone to buildup. Make sure to have your Saab specialist check your engine during an oil change for any warning signs so you can get them taken care of early.
Coolant issues
The most common coolant issues that pop up with the Saab 9-3 arrive in the form of the engine losing coolant while no alarm light comes on. You or your mechanic will usually be looking out for a small leak, low enough to avoid detection by electronic systems. Naturally, this will become an increasingly bigger issue as the coolant is leaks into areas it shouldn't and eventually runs out.
Fortunately, a detailed check during maintenance or repair can help to catch this problem. You should also schedule a checkup as soon as you notice your engine running hotter than it should. Engine overheating may be caused by issues other than coolant, so it's better to diagnose the source of your problem early instead of waiting for it to become a catastrophe.
Knocking noise in the engine
A knocking noise is almost always a sign of trouble, but what that exact trouble can be will vary from vehicle to vehicle. When it comes to dealing with the most common and most popular Saab models, that knocking sound almost always comes back to an issue with the front suspension.
This eventually leads to more issues with the bumpiness of the ride, steering, and other control complications. Anytime you hear a knocking or bumping noise that wasn't there before, take some time to bring in your Saab and let professionals check it out and do the crucial maintenance to stop it from becoming a much more dangerous issue.
What We Look for in a Saab Maintenance Check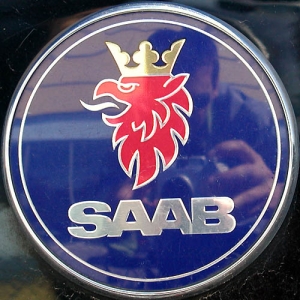 Remember the old saying about an ounce of prevention being worth a pound of cure? It definitely comes into play with cars – especially when looking at the hit your pocket book is going to take for that pound of cure.
Because of this, there are many different things we look at during a Saab maintenance checkup. Even when we're looking at one specific problem (say the steering or braking system) we'll check out the entire system to make sure there aren't additional problems that might be cropping up without your knowledge.
You should also be aware that there are many different types of service checks and maintenance routines available when bringing your Saab in for maintenance or repair. Depending on the potential issues, one or more might be necessary to help make sure your Saab is in full working order.
Basic maintenance services include (but are not limited to):
Oil changes
Full fluid checks, changes, & fill-ups
Lubing the chassis
Servicing the transmission
Flushing out the cooling system
Checking, balancing, and rotating wheels
Systems checks and overhaul
Cooling system maintenance services:
Identifying & repairing leaks, including hard to find leaks
Water pump service
Radiator checkup & repair
Cooling fan testing
Coolant hose checks
Thermostat inspection
Electrical system maintenance services include:
Checking all light systems, known issues and otherwise
Testing the battery
Checking starters & alternators
Diagnosing the air bag
Looking at windshield wipers & washers
Checking all known issues with the electrical issues
These are just some of the many potential service needs that can come up with a Saab. Sometimes the solution might be as easy as getting a single part changed out or a general bit of maintenance work. At other times, your needs are going to be more extensive.
Because of the fine engineering and intricate design that goes into a Saab, you will want to make sure the garage you go to deals specifically with European imports since they will know all the ins and outs of these vehicles as well as the potential "small issues" that can seem much larger to mechanics who are not specialists in European imports.
We're the Saab Specialists You Can Trust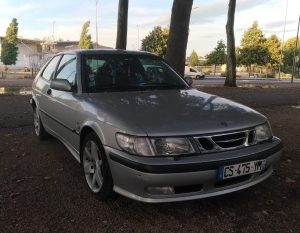 Whether it's time for a surface detailing job, to go through the full maintenance checklist, or to tackle a repair within your car's engine, electrical work, or cooling system, our professionals at Larchmere Imports are the Saab specialists you can trust. We mind every detail so you know your Saab will be running right after we're done, ensuring you'll be back on the road in fully working order once again.
If you're long overdue for a maintenance checkup or are worried about a potential repair issue, give us a call and we'll help you set up your appointment today!
Cleveland Larchmere Location: (216) 229-8000
Chagrin Falls Larchmere Location: (440) 591-5488
University Circle: Pickup Is Available!